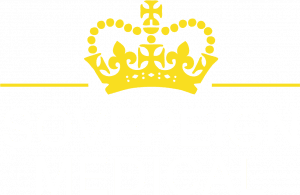 Endoret® Regenerative Medicine
ENDOgenous REgenerative Technology
Plasma Rich in Growth Factors
Endoret® prgf® is a pioneer in the development of technology related to plasma rich in growth factors.
Sovereign medical has partnered with BTI Human Technology, BTI are the manufacturers of Endoret®(prgf®)
What is the difference between Endoret® prgf® and PRP?
The acronym PRP means "Platelet-Rich Plasma" and, by definition, a product called PRP must contain platelets. Endoret PRGF, at the time of application and right after activation, contains activated platelets that are releasing growth factors, microparticles and cytokines among other biomolecules, which are trapped into fibrin matrix.
After the activation process, and therefore at the time of its application, Endoret is an autologous protein dynamic matrix that contains fibrin, plasma soluble growth factors, platelet-derived growth factors, microparticles and cytokines. It can be defined as "Autologous Protein Dynamic Scaffold – APDS".
Biological characteristics of the formulation

The purpose of Endoret® is improving healing and clinical treatment and thus enhancing the results of standard treatments as well as aiding in more complex conditions and interventions in different medical specialities.
Endoret®(prgf®) is increasingly versatile in the world of regenerative medicine

Why use Endoret instead of other PRPs?
The Endoret system provides many advantages:
Autologous and rich in Growth Factors
No adverse effects or incompatibility risks
It promotes homeostasis
Stimulates cell proliferation and migration
It stimulates the endogenous secretion of proteins from the extracellular matrix
Optimal concentration of Growth Factors
Platelet concentration compared to baseline between 2 and 3 times
Balance between growth factors:
Platelet-based (released by platelets)
Plasma-based (present free in plasma)
Free from leukocytes and inflammatory proteins
Reduces inflammation, pain, and tissue fibrosis
Preserves the integrity of the fibrin matrix over time
Controlled activation
Promotes the release of growth factors from platelet
Induces polymerisation of the fibrin matrix
Dual effect and bioavailability
Endoret PRGF works on tissues with its double action:

Immediate, due to the effect of the growth factors at the time of application

Prolonged over time, thanks to the fibrin matrix that acts as a reservoir for sustained release
Versatility
Makes it possible to prepare specific formulations adapted to each tissue and clinical need
Security and compliance guarantees
All necessary medical equipment and devices for Endoret closed system technology:
They have

 

CE marking

 

for obtaining Plasma Rich in Growth Factors (PRGF)
They comply with the most exhaustive quality controls in compliance with the

 

current regulations

 

(control of endotoxins and sterility, etc…)
They are composed of

 

biocompatible materials

 

, and with the safety and reliability of medical devices under a quality system of maximum guarantees.
They offer high protection to the patient, by meeting the

 

sanitary requirements

 

applicable to products for clinical use.
Scientific evidence
Technology endorsed by more than 200 indexed scientific publications
Training
Wide training offer adapted to the different medical specialties
Face to face with our specialist team of industry experts
Online training portal
Webinars
What set Endoret®(prgf®) apart for Sovereign Medical?
20% of Human resource goes into research and development with BTI Human technologies.
Endoret®(prgf®) has the most experience (over 20 years!) on the market in terms of the development of specific protocols for tissue regeneration, a ground-breaking technique exclusively developed by BTI Biotechnology Institute.
By working in collaboration with the pioneer and same vision, we look forward to meeting you and deliver your patients optimum results led by science.
Who uses Endoret®(prgf®)?
Specialist Medical aesthetics clinics
Private hospitals
Oculoplastic surgeons
Elite Sports clinics with radiologists and specialist physiotherapists
Orthopaedic surgeons
GB teams
Hair implant clinics for treatment and homecare
Dental & Medical Aesthetics Clinics
Dermatology
Wound care and burns units
Diabetic foot
LASIK and dry eye disease clinics
Fertility clinics
UK leading training providers in rejuvenation and Dermatology
UK leading training providers in MSK ultrasound guided injections
Endoret®(prgf®) is used by industry leaders in practices in Harley Street, Queen Anne Street, Wimpole Street, Westminster, Wimbledon, Knightsbridge, Chelsea and Westminster, Manchester, Leeds and continuing to grow.
By working in collaboration with the pioneer and same vison, we look forward to meeting you and deliver your patients optimum results led by science.
For more information, please see:
MSK
Conservative and Surgical
OPHTHALMOLOGY
Conservative and Surgical
DERMATOLOGY
Wound Care, Medical Aesthetics & Hair Rejuvenation